Description
This set of hangers from the Intense collection, will surprise you with its modernity with its beautiful matt black wood, brushed by hand to accentuate the wood grain. It gives relief to this set of 6 shapes of hangers for all the clothes of your wardrobe. The hooks  color gun barrel complement the high-end design of this collection.
Your jackets will keep a good shoulder, your pants and shirts will not slip any more thanks to the anti-slip flock, and your trousers will be stored in the blink of an eye thanks to the clever shape of the pants hanger. Ladies, your little dresses with strapes will not fall anymore thanks to the wide notches studied for this purpose.
The pack includes 18 women's hangers (white washed) and 18 men's hangers (black mat, brushed wood):
3 woman's hangers for coats, jackets, suits, skirt or trousers (width 38 cm, shoulder width 4,5 cm)
5 woman's hangers for blouses, skirts and trousers (width 38 cm, shoulder width 2.5 cm)
10 woman's hangers for dresses, tops and blouses (width 38 cm, shoulder width 2.5 cm)
3 man's hangers for suits, coat, jackets and trousers (width 45 cm, shoulder width 5.5 cm)
5 man's hangers for shirts, polos and t-shirts (width 43 cm, shoulder width 2.5 cm)
10 man's hangers for trousers, scarves and chèches (width 38 cm, thickness 1.5 cm)
Ash wood essence
Woman hangers : white washed
Man hangers : black mat, brushed wood
Hook and clips color nickel mat (W) / gun barrel mat (M)
360º swivel hook
Professional clips that leave no mark and ensure a perfect fit
Mobile clips along the entire length of the bar with protection not to scratch it
Bar hanger suit and shoulder hanger shirt with black anti-slip velvet touch that leaves no fiber
Pant hanger with anti-slip silicone tone-on-tone for a perfect fit and easy storage
Hook diameter 5 mm, height 8.5 cm
Care: dust off with a soft, dry cloth
Delivered in 4 white gift boxes with logo. Each hanger is individually wrapped in a protective cover.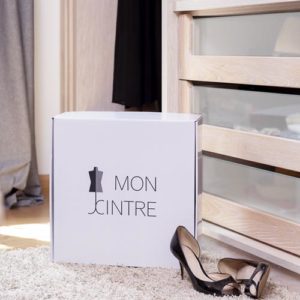 *Non-contractual photos.
Note that the colors change from one screen to another, so it is possible that there is a variation between the screen and reality despite the care given to the quality of our photos.